Furniture Care Tips
The secret to great-looking glass surfaces:
Glass tabletop water rings can be removed with dry dishwasher detergent or silver polish.
Keep plastic furniture looking new with mild soap and water. Then rinse and blot dry.
Be aware that acrylic will scratch easily. To reduce static that attracts dust, wipe with a fabric softener sheet.
For vinyl furniture, an all-purpose cleaner can be used to clean all surfaces. Sticky spots can be removed with saddle soap.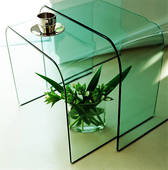 Use these handy tips to keep your furniture beautiful. If you find yourself with more severe problems, such as water or fire damage, or in a situation beyond do-it-yourself tactics, contact the experts at Furniture Medic. Furniture Medic's professionally trained staff has the knowledge and products needed to bring your furniture back to life.
For more information on mobile furniture repair and restoration, visit the Furniture Medic by Bespoke Restoration call us on (505)-321-1033.